Lunch meeting with Vice Minister of Japan Foreign affairs/中山外務政務官との昼食会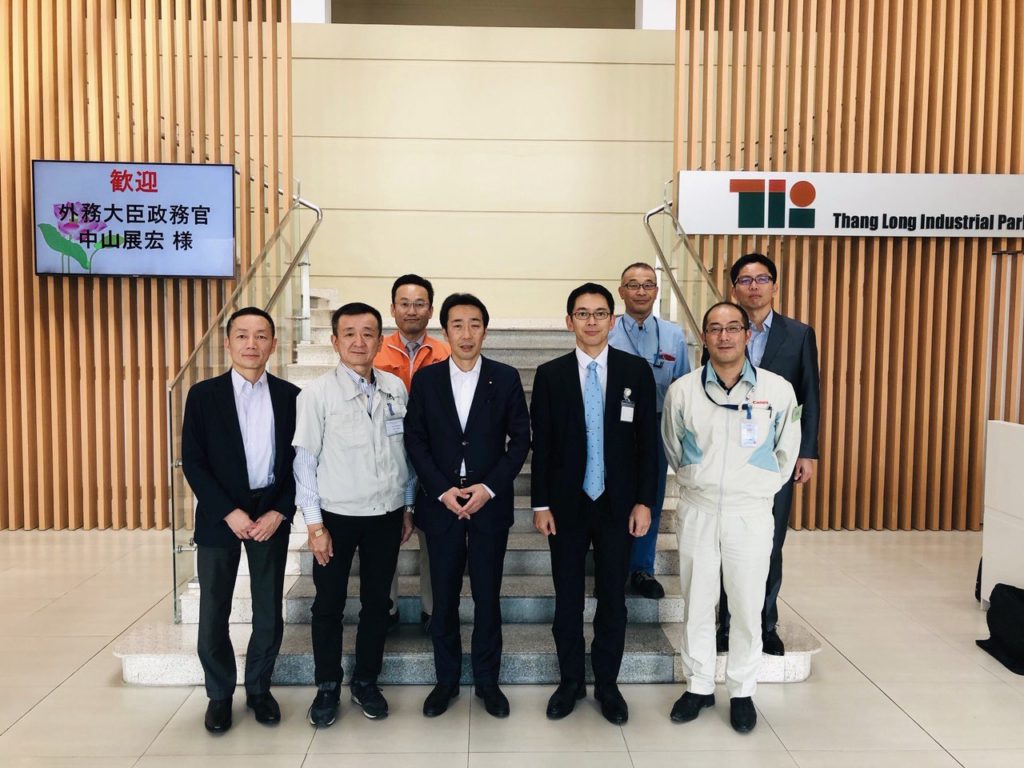 English follows
2020年2月11日、IMV TECHNO VIETNAMが入居するタンロン工業団地の事務所棟会議室にて、外務省政務官の中山衆院議員(神奈川県川崎市)との昼食会が行われ、DENSOベトナム社長、Canonベトナム人事部長、三菱鉛筆ベトナム社長、YH.SEIKO社長に加え、IMVもこの昼食会に出席させていだたきました。
各社の会社紹介の後、米中摩擦の在ベトナム日系企業への影響や、ベトナム産業界の景気状況、人件費上昇などについての多くの有意義なディスカッションをおこないました。
On 11th Feb. 2020, Lunch meeting held with Vice Minister of Japan Foreign affairs at Thang Long Industrial Park in Hanoi, Vietnam.
IMV was given opportunity to join this meeting.
5 Directors ( DENSO, CANON, MITSUBISHI PENCIL, YH.SEIKO and IMV ) invited to this meeting.
After introducing each company profile, we were talking about an effect of economic war between US and china and business situation in Vietnam (especially rising labor cost).