Company Profile
VIBRATION TEST SYSTEMS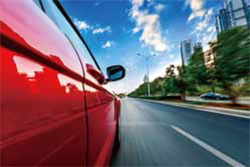 Vibration test systems reproduce vibrating environments onto products. It enables evaluation of the product durability and the reliability. As part of our focus, IMV produces 6 Degree-of-Freedom (DOF) vibration test systems which reproduce real vibrating environments and ecologically friendly intelligent systems. IMV has the biggest share in vibration test systems in the world market.
TEST & SOLUTION SERVICE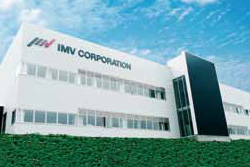 Since Japan's first establishment of vibration / shock test laboratory in Tokyo in 1998, we have been developing test laboratory businesses as Osaka test laboratory in 2005, Nagoya test laboratory in 2007 and the first overseas test laboratory in Thailand in 2011.
Corresponding to development of the hybrid car, we newly open the Advanced Technology Centre for Environmental Testing which is specialized in the battery testing and test for the large specimens in Uenohara, Yamanashi in 2015.
MEASURING SYSTEMS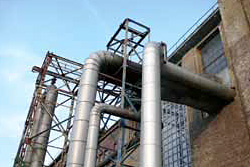 IMV offers vibration measuring systems, vibration monitoring systems, seismic monitoring systems, data acquisition analysis systems and a wide range of other products.
Company name

IMV CORPORATION

Establishment

April 17, 1957

Capital

JPY464.81 million

Employees

410 (Sep. 2021)

Annual Sales

About 11,576 million JPY (Sep. 2021)

Listed Securities Market

JASDAQ

Securities Code

7760

Fiscal year ending

September 30th

Shareholder Registry Administrator

Sumitomo Mitsui Trust Bank

Executive Members
Directors

Chairman(CEO)

Shigeo Kojima

President

Jumpei Kojima

Managing Director (Chief of Corporate Planning Division)

Hiroji Okamoto

Director (Chief Technology Officer)

Hidenao Aoki

Director

Kinya Kusano

Director

Kentaro Kojima

Director

Kiyoshi Sakai

Auditors

Permanent Auditor

Fumio Takashima

Auditor

Yasuo Terada

Auditor

Hikaru Hashimoto

Executive Officers

Executive Officer (IMV EUROPE LIMITED Director)

John Goodfellow

Executive Officer (In charge of Test Laboratory Business, Test Laboratory Division)

Masakazu Shirahoshi

Executive Officer (In charge of Technology Project, Technology Promotion Management Division)

Masahito Mitsumori

Executive Officer (General Manager of Overseas Division)

Shoji Kakihara

Executive Officer (General Manager of MES Business Divison)

Hiroyuki Nishihara

Executive Officer (General Manager of Sales Division)

Hideki Mizomoto

Main Business

■Vibration Test Systems

Development, Production, Repair and Maintenance of Vibration Test Systems, Environmental Test Systems, Software (Signal Processing・Controller System) and Related Equipments

■Test and Solution Service

IMV offers test house, measuring analysis service and other consulting service for vibration (environment) tests.

■Measuring Systems

Development, Production, Repair and Maintenance of Seismic Monitoring System, Vibration Measuring System, Vibration Monitoring System, Environmental Evaluation System and Related Equipments

Bank of Account

Mizuho Bank, Ltd., The Bank of Mitsubishi UFJ, Ltd., Sumitomo Mitsui Banking Corporation

Affiliated Association

Japan Testing Machinery Association
Japan Institute of Plant Maintenance
Japan Packing Institute
The Committee of Earthquake Observation and Research
in the Kansai Area
Federation of Japan Water Industries, Inc.
Seismological Society of Japan
Others