Webinar "Vibration Testing for Beginner"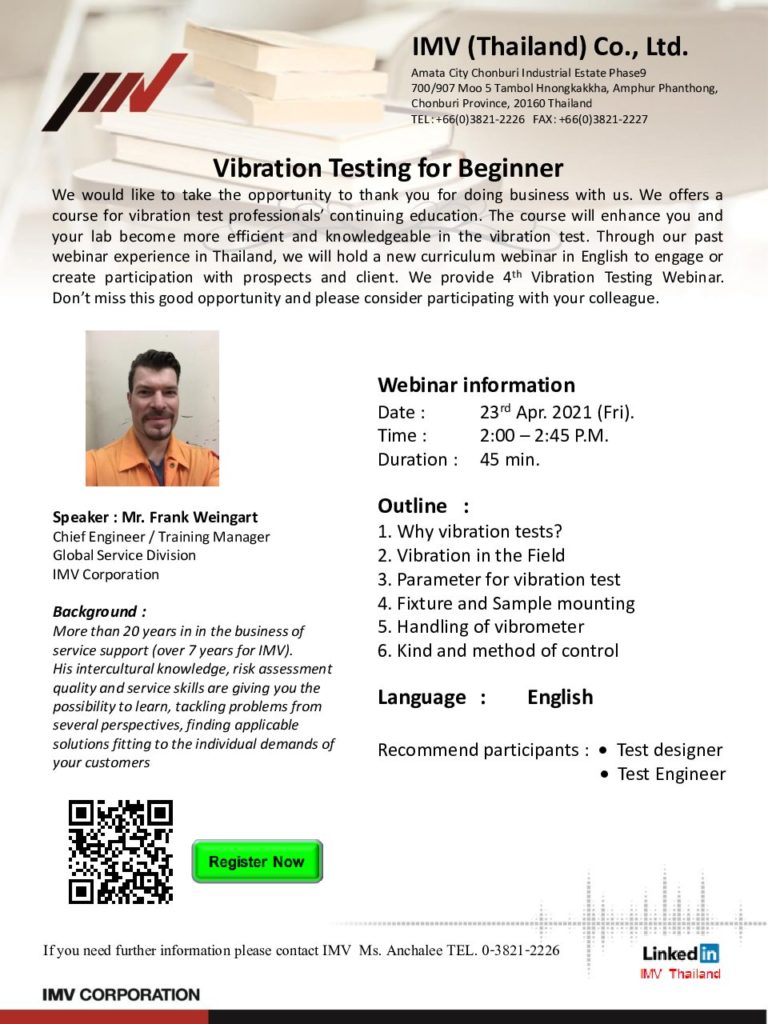 IMV (THAILAND) CO., LTD. offers a course for vibration test professionals' continuing education. We provide 2nd Vibration Testing Webinar.  The course will enhance you and your lab become more efficient and knowledgeable in the vibration test.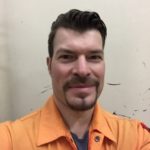 Special Speaker : Mr. Frank Weingart
Chief Engineer / Training Manager, Global Service Division, IMV Corporation
Background : More than 20 years in in the business of service support (over 7 years for IMV). His intercultural knowledge, risk assessment quality and service skills are giving you the possibility to learn, tackling problems from several perspectives, finding applicable solutions fitting to the individual demands of your customers.
Webinar information
Date :  23rd Apr. 2021 (Fri).
Time :  2:00 – 2:45 P.M.
Duration :  45 min.
Outline   :
Why vibration tests?
Vibration in the Field
Parameter for vibration test
Fixture and Sample mounting
Handling of vibrometer
Kind and method of control
Language  :        English