Webinar "Transportation Test"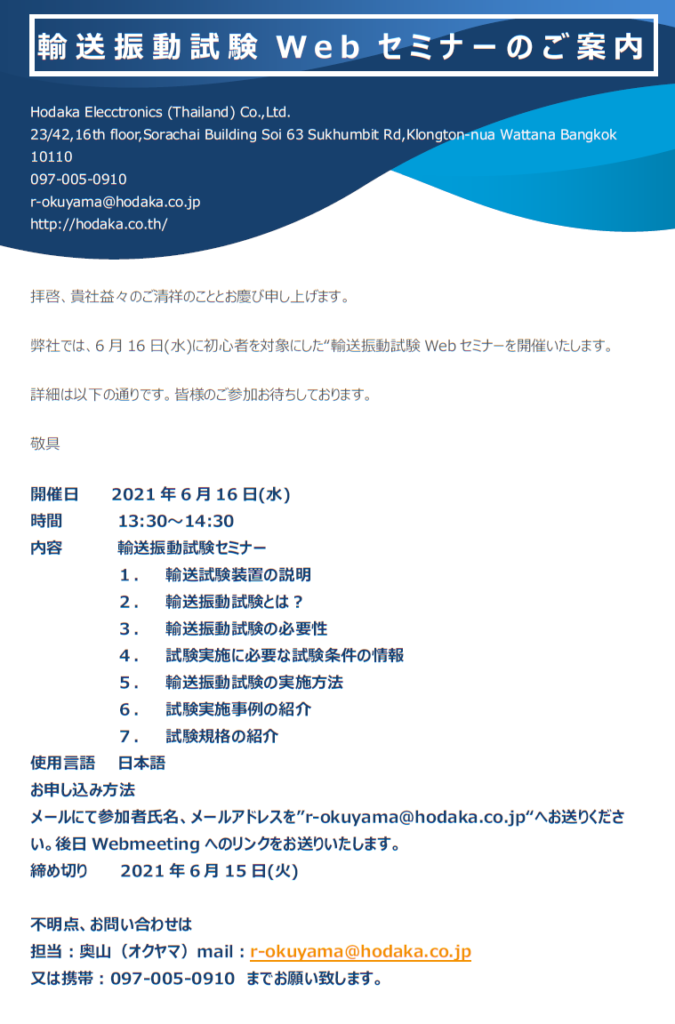 We would like to take the opportunity to thank you for doing business with us.
Hodaka Electronics (Thailand) Co.,Ltd will hold "Transportation Vibration Test Webinar"
Webinar information
Date: June 16th (Wed)
Time:  13:30 to 14:30
Language: in Japanese
Outline:
1. What is a transportation test?
2. Why is a transportation test necessary?
3. International standard for transportation test
4. Necessary Parameters for Test
5. Field Stress in Thailand
6. Test Cases
Registration to: Hodaka Electronics, Mr. Okuyama
Email :  r-okuyama@hodaka.co.jp
Tel :  097-005-0910