The new K2+ vibration controller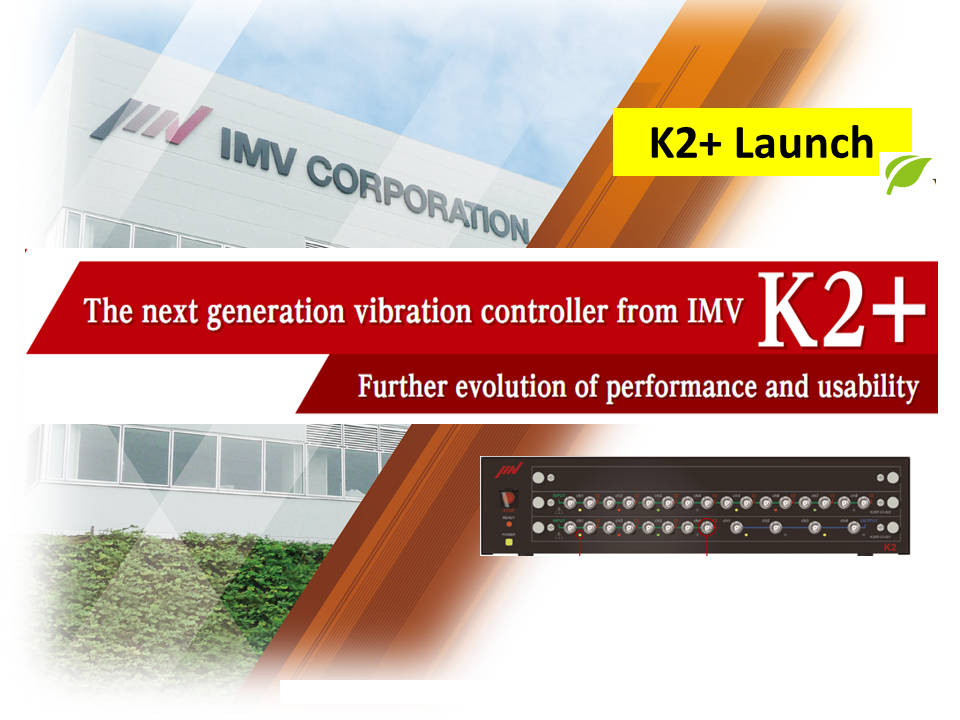 The K2+ offers connectivity to multiple technologies, including charge, TEDS technology and network-connected computers. The K2+ expandable solution adapts to meet real customer need. The K2+ was developed in-house, giving IMV full design control of both the hardware and software of this important part of a vibration system. IMV improved usability, network functions and more performance.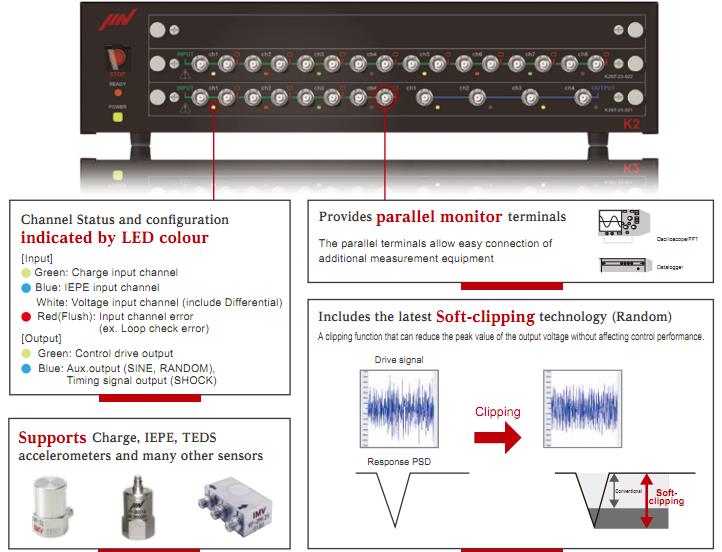 The features and operability of the K2+ also take advantage of these resources. The K2+ vibration controller is compatible with previous IMV controllers. IMV is constantly enhancing functions and operability based on the most advanced technologies and incorporating feedback from our customers and market requirements.
The Ethernet interface enables quick and easy installation and connection with a laptop or PC. Alternatively, you can control the K2 + applications with your own software application and use XML commands for this.
Click to learn more product A new vibration controller K2+ brochure
Do you have any questions about the K2+ or other products?
Please contact us : Tel : +66(0)3821-2226, Email: service@imv.co.th
หากท่านต้องการข้อมูลเพิ่มเติม
กรุณาติดต่อ : โทร +66(0)3821-2226, Email: service@imv.co.th