The new K2+ vibration controller – change now!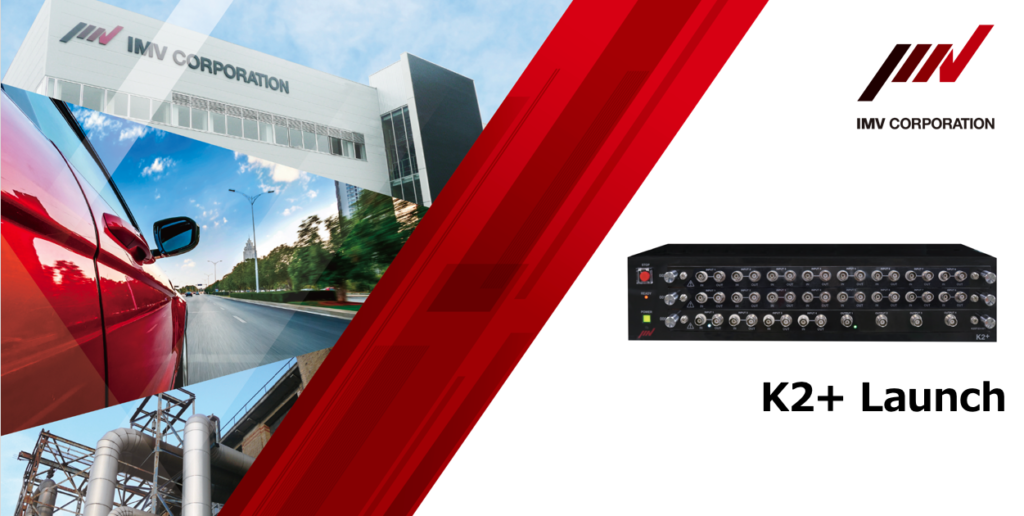 With the K2+ vibration controller, IMV has improved the usability and performance of the previous K2 model even further. Thanks to extended network functions, the connection to other devices such as PCs has become even easier and faster.
The K2+ is compatible with all previous K2 versions, which means that all existing test definitions can still be used.
Make the change now, because IMV is offering attractive price discounts at the start of the K2+ when exchanging old controllers for a new K2+.
Improved usability, network functions and more performance
Since the launch of the first IMV vibration controller, it has been continuously developed. All knowledge and customer feedback flowed into the development of the fourth generation of the K2, which will be replaced by the K2+ now. Of course, we will continue to support the K2.
The Ethernet interface enables quick and easy installation and connection with a laptop or PC. Alternatively, you can control the K2 + applications with your own software application and use XML commands for this.
The interface is now even more user-friendly, and file management works with intuitively recognizable symbols. Thanks to the integrated charge amplifier and the IEPE (ICP) power supply unit with TEDS connectivity, no external signal conditioner is required for operation with all types of accelerometers. You can connect the K2+ directly to your power amplifier. The parallel connections also allow easy connection to other measuring devices.
At the same time, monitoring via web monitor is also possible so that you can monitor vibration tests remotely. If you want to stay up to date about irregularities or interruptions during the test procedure, you can set up notifications for an email address of your choice. This allows the new K2+ vibration regulator to be even more flexible in everyday work. The K2+ also supports the new Soft-Clipping-Method.
Do you have any questions about the K2+ or other products? We are happy to answer all questions.
Just give us a call or send us a message.
This article was originally published by IMV Europe.