Summary Report on the Webinar on "Vibration Testing for beginners" 10th-21st August, 2020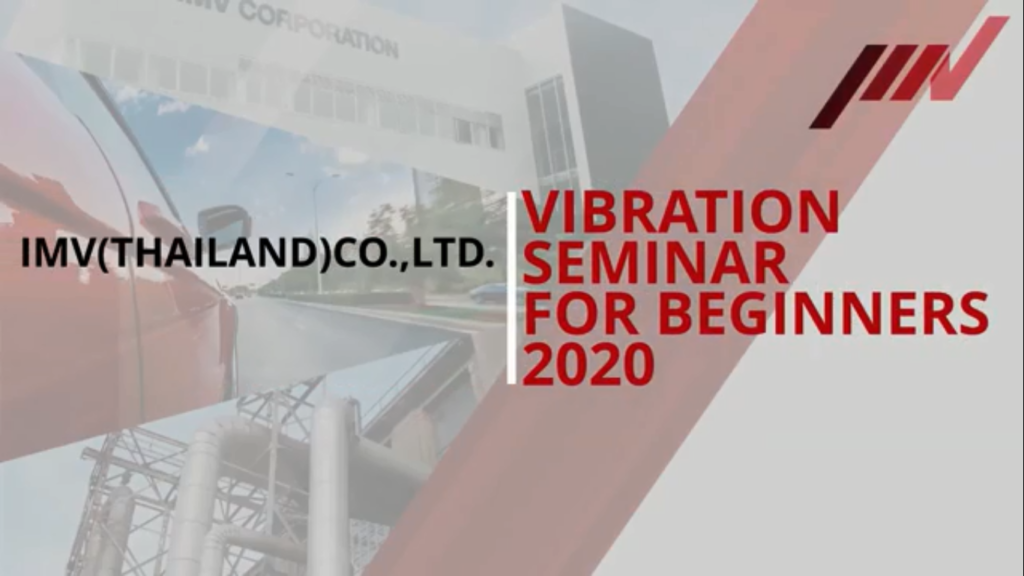 Following the outbreak of the COVID-19 pandemic, we held a webinar on "Vibration Testing for beginners" on last August 2020. There were 54 attendees from 19 companies. This webinar was organized 4 main topics as following:
What is Vibration test?
Parameters for vibration testing
Attentions for actual testing
Case study of actual testing
Webinar contents requirement
IMV received seminar topic requests as following.
Vibration test procedure
Technique for sample preparation before test
How to design for Jig and fixture
Simulation test (with Temp.& Humid)
IMV are all time welcome to get your seminar contents request.
"We appreciate your interest in our first webinar and thank you for all attendees."