K2 Extended ROR optional software has just been launched.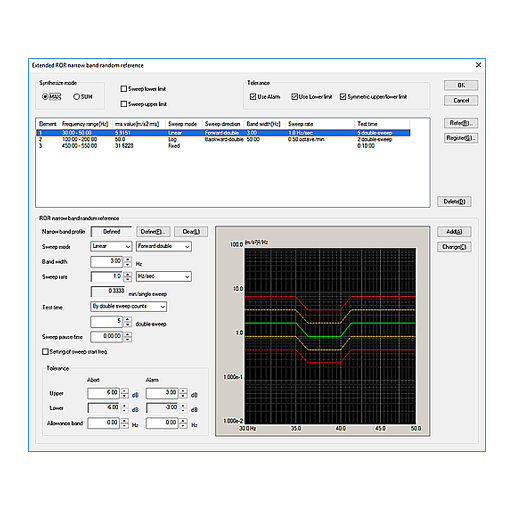 K2 (Ver14.0.0.0) Extended ROR optional software (S-K2-S-001-121 /S-K2SP-S-001-121) has just been launched.
This software enables ROR tests where NBR (Narrow Band Random) profiles can be defined to overlap or where an NBR profile can have a complicated shape. The extended ROR makes it possible to operate an ROR test with greater freedom when defining separate NBR references.